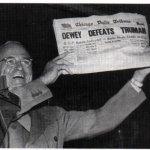 News Channel by
NetRunner


The News channel is for:

1. Videos covering a topic being discussed by the news media at the time of posting.

2. Videos of past news coverage of events (e.g. Dan Rather covering 9/11, or videos that qualified for #1 a year ago).

3. Videos about the news media itself, discussing its bias, its influence, its history, its future, etc.
---
Top Videos from the Last 24 Hours
---
posted by Gratefulmom

1 day 18 hours 10 minutes ago

•

166 views

• 8:18
These are the front lines of Asia's meth wars.
posted by Warren E. Hale

(MrFisk)

1 week 3 days ago

•

207 views